Archive
Annual Meeting of Franchise Partners
Eventwide hosts its sixth annual partner summit at its headquarter in Vienna in february 2017.
Meeting in Berlin
August 2016: the EVENTWIDE franchisees met at the EVENTWIDE Berlin location to spend a day full of discussions - and also had much fun exploring Berlin by bike!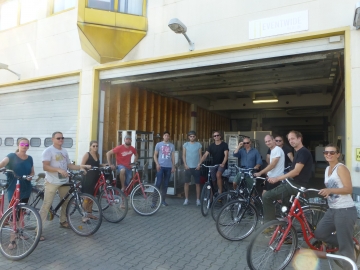 New franchise partner
On April 1st 2016 a new Eventwide franchisee started his business in Leipzig, Germany.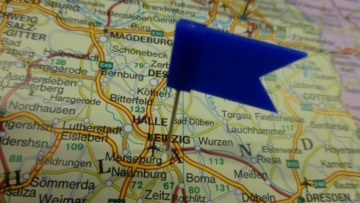 Internal communication
At the beginning of March 2016 all EVENTWIDE franchisees met -for the fifth time- at the headquarter of EVENTWIDE International in Vienna.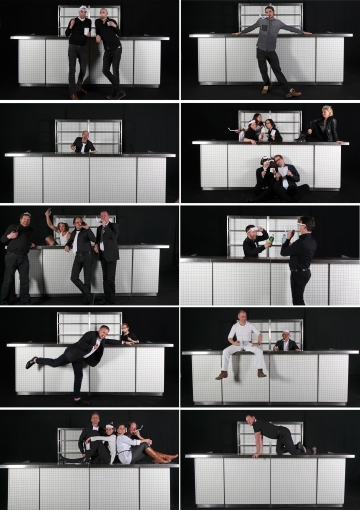 The first anniversary of EVENTWIDE Schweiz
In occasion of the first anniversary EVENTWIDE Schweiz is organizing an event at Giesserei Oerlikon / Zürich at the beginning of February 2016. In addition to the latest products, also numerous innovative adaptions of the EVENTWIDE furniture are shown.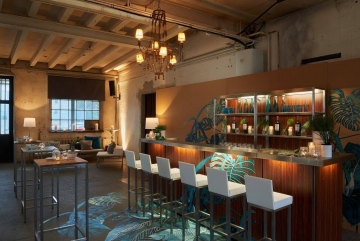 SuisseEmex 2015
Eventwide Schweiz presents itself in Switzerland's largest marketing trade fair with its own stand in August 2015.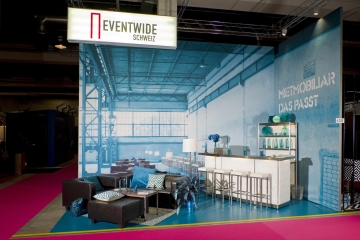 JANUARY 2015 NEW SWISS ACCOMPANISTS
With Andreas Messerli AG EVENTWIDE found a strong partner in Switzerland.
We are very happy about our new Swiss accompanists, as well we looking forward to new adventures!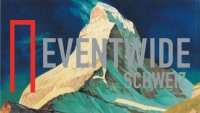 Project Space
On the occasion of our annual EVENTWIDE franchisepartner meeting in March 2012 we decided to commit to a project, supported by our partners, friends and family which we feel shares with those who face less favorable conditions in life than we do. In cooperation with Room to Read and the Nepalese community of Bhumistan we are constructing a new school building to provide a safe learning environment. The school is scheduled to open in autumn 2013.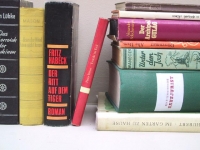 Go West....!
Since April 2011 Thomas Pedit & Franz Müller are operating EVENTWIDE Tyrol bringing a fresh breeze of design into the mountains.
Hello Berlin!
Bodo Haas, one of our longtime co-workers in Vienna, decides to move to Berlin in 2009, taking EVENTWIDE with him. As our second franchise branch in Germany, EVENTWIDE has landed in Europe's event capital.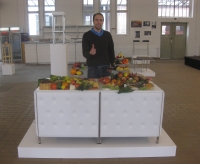 Linz
Just a month after Warsaws grand opening EVENTWIDE is opening its second branch in Austria: Linz
From now on EVENTWIDE is proudly contributing to the success of the Upper Austrian event scene.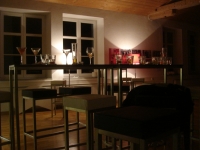 Eventwide Warszawa przybył
With a feature-length presentation of EVENTWIDE Warsaw on the 4the of June 2009 we are leaving the German speaking market moving into another dimension - the CEE region.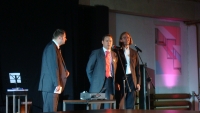 EVENTWIDE opens its first franchise branch
The first EVENTWIDE franchise partner opens its doors on the 26th of April 2008 in Munich, Germany. The grand opening at the Haus der Kunst is a lavish celebration. Corporate success is soon established and proves that EVENTWIDE products also mean a delightful change to the event business in Munich.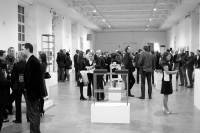 Dine with design!
In 2003 EVENTWIDE starts when Paul Kozak decides to design his own collection of rental furniture for events and fairs. It proves until then, there is no furniture which meets the high requirements of design orientated customers. EVENTWIDE Vienna is the flagship of this new and continuously growing franchise concept.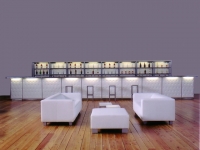 Eventwide International | Sebastian Kohl Gasse 3-9/18 | 1210 Vienna